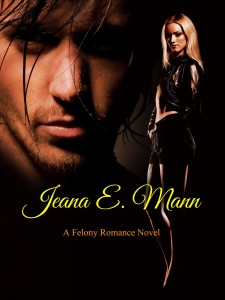 So here is a sneak peek at the cover art for Book 2 of the Felony Romance Series all about Randy and Karly.  I haven't chosen a title yet but I'll be sure to post it as soon as I've decided.  I have a few things rolling around in my head.  I'm definitely open to any suggestions!
Randy is a deep guy, full of surprises and harboring a lot of dark secrets that could threaten any chance he has of living a normal life.  Karly is all about fun but the good times are definitely coming to a close as the pressures of school and a mountain of debts begin to build. It will be interesting to see if/how they can work out their differences.
I can't wait!!  I'm just as surprised as everyone else to see how things are resolved.