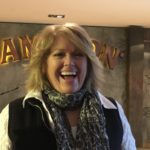 Jeana Mann is the fresh new author of sizzling hot contemporary romance. Her upcoming release Intoxicated was a First Place Winner of the 2013 Cleveland Rocks Romance Contest. She is a member of Romance Writers' of America (RWA), Indiana RWA, and Celtic Heart RWA.
Jeana was born and raised in Indiana where she lives today with her two crazy rat terriers Mildred and Mabel. She graduated from Indiana University with a degree in Speech and Hearing, something totally unrelated to writing. When she's not busy dreaming up steamy romance novels, she loves to travel anywhere and everywhere.
Over the years she climbed the ruins of Chichen Iza in Mexico, snorkeled along the shores of Hawaii, sailed around Jamaica, ate gelato on the steps of the Pantheon in Rome, and explored the ancient city of Pompeii. More important than the places she's been are the people she has met along the way.
Be sure to connect with Jeana on Facebook or follow along on Twitter for the latest news regarding her upcoming releases.